Lagom Place a serene setting in nature
Lagom Place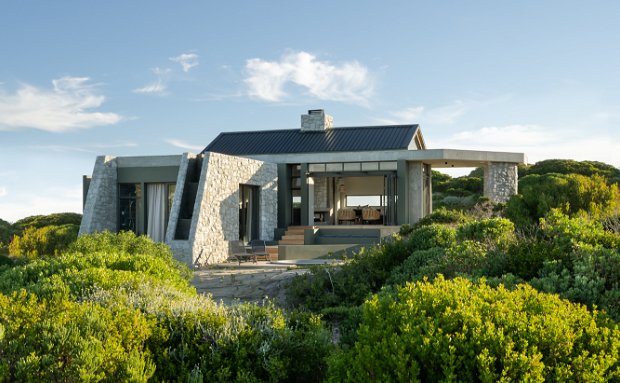 Lagom Place is a luxurious one bedroom cabin set in Fynbos a mere 120m from the beach path.
Lagom (taken from the Swedish word: "not to much not to little" ) is a luxurious one bedroom detail designer cabin set in Fynbos. It's finishes include  exposed concrete elements, wooden ceilings, glass and alluminium and granite tiles.
ACCOMMODATION
The spacious bedroom opens onto the pool area and also onto a second deck facing uninterrupted Fynbos fields. The bathroom features shower and a bath with a view.
ENTERTAINMENT AREA
The living area opens onto a deck with a firepit and pool. The central fireplace is more than a feature it is designed to heat the entire place. The kitchen and dining area is comfortably linked to the outside covered braai area/ breakfast nook.
FOR YOUR ENJOYMENT
Firewood
Complimentary bottle of Wine
Coffee beans (starter)
Filtered water